5 Reasons Why You Should Buy or Build a Barndominium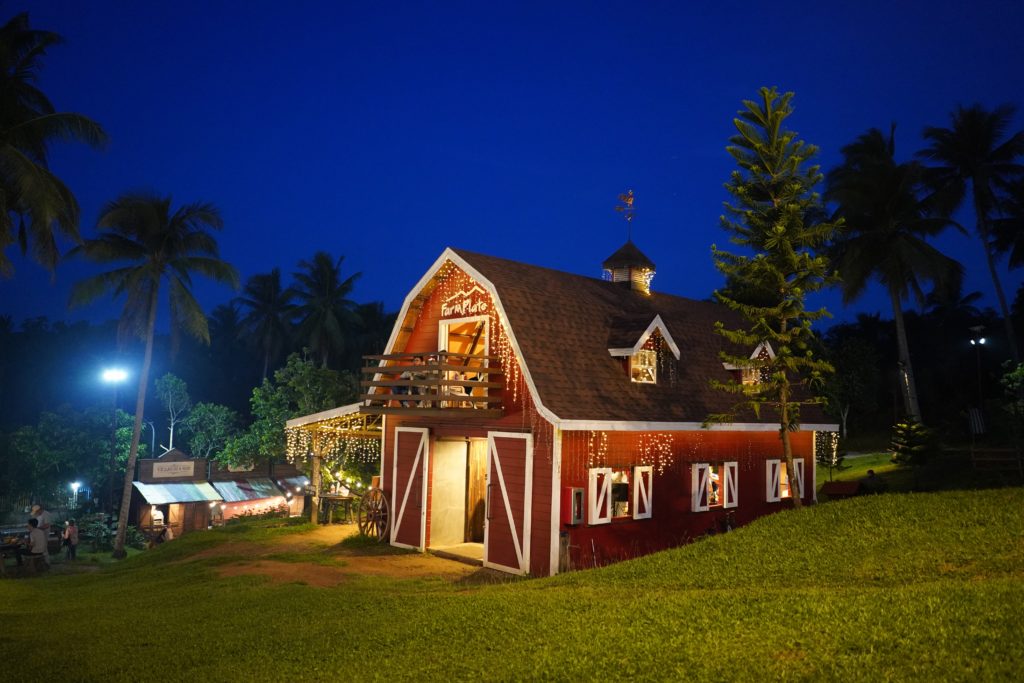 When you were a boy the family home probably served as the backdrop for many fond memories and daily adventures. Now that you're a father, one of your responsibilities is finding your family safe, comfortable housing. If you're currently contemplating a move, have you ever considered a barndominium? Also known as a "barn home" or "barndo", a barndominium is a highly functional, very affordable option for today's busy families- especially those that prefer wide open spaces and fresh air.
And although they've been around for a while, barn-style homes are becoming increasingly popular because they offer growing, hardworking families several advantages over traditional homes. Here are 5 reasons why being "raised in a barn" may not be such a bad idea after all.
What Is a Barndominium?
The term "barndominium" is a neologism for "barn + condominium." Mainly for the sake of convenience, barndominimiums were first used by Texas cowboys who were tired of venturing out in nasty weather during the middle of the night to check on their herds. The first barn homes had downstairs living quarters for the animals combined with living space on the second floor for the cattlemen to eat, sleep and relax.
From those humble, utilitarian beginnings barndos have now evolved into comfortable, custom-built structures that are unique alternatives to the cookie-cutter homes found in crowded urban subdivisions.
Is a Barndominium Right for Us?
If you're a father with a growing family who'd like to raise his kids in a safer, more rural environment, a barndominium makes perfect sense. If that's a concept that interests you, here are 5 advantages of having a barndominium:
Open floor plan
The sky's the limit when laying out the right barndo for your family's busy lifestyle. First, decide how many bedrooms and bathrooms you'll need. Because the floor plan is more open, a barn home typically combines the kitchen, living room and dining room all into one large space.
A barndominium's trademark open floor plan also allows you to constantly keep an eye on your kids while they're playing or doing homework, and it provides you with much-needed privacy when you're using the bathroom, sleeping or catching up on paperwork.
Barndominiums are also known for their unique, aesthetically pleasing high-beamed ceilings, rustic wooden staircases and sliding barn doors. And, the large open common area provides the perfect entertainment area for hosting extended family members and friends. In fact, the open floor plan lets you prepare food in the kitchen without missing out on any of the conversations!
Highly functional
Because the average barndo is smaller than a regular home, the available living space is much easier to customize based on your family's needs and interests. For example, one area can be used as a congregating place, and another for a gym, workshop or home office. Because of its open floor plan, a barndominium also serves as the ideal setting for a home daycare or food catering business.
If someone in the household works remotely for their employer or runs a home-based business, a barn-style home provides a conducive environment for tasking away without a lot of distractions.
However, you can still dress up your barn-style home with added amenities like a wraparound deck, carport or screened in porch. And, depending upon the size of your lot, family and budget, you can design a small, cozy barndo or create a larger, more extravagant one!
Cost effective
Whether you build new or buy used, a barndominium is less expensive than a traditional home. On average, a custom-built traditional home will run you between $200 and $500 per square foot. Conversely, the typical custom-built barn home on a poured concrete slab with exterior finishing will cost half that much, or maybe even less.
Another advantage of a barn home is the fact it can be constructed in much less time than it would take to build a traditional home. If you are a DIYer with some handy friends, prefabricated barndominium kits are available that will save you even more time and money- all of which are added blessings when you're in a hurry to move!
Low maintenance
Notably when it's finished off with a metal roof and metal exterior, the upkeep on your barn home should be minimal over the years. In addition to its longevity, a metal barndominium is durable enough to hold up well in all types of weather conditions and climates.
Because of its layout and open floor plan, a barndominium is also much easier to clean and maintain on a weekly basis when compared to a traditional home.
Style versatility
Although this aspect may appeal more to your wife, a barn-style home also provides a plethora of design options depending upon your intended décor. Whether rustic, classic or modern better fits your mood, your barndominium can be any style you choose.
In fact, you can easily incorporate design elements like wood-paneled walls, iron light fixtures, glass doors and even elegant crystal chandeliers into your design. In the end, your barn home's decor and ambience can be just about anything you can dream of!
Some Final Thoughts on Barn-Style Homes
Barndominiums can be constructed with metal frames or wood frames, and each material has its own pros and cons. So, do some research before deciding which type is right for you. Also be sure to consult the local municipal building codes and ordinances before getting started.
If a DIY barndo project isn't your thing, there are numerous barn home builders out there that would be happy to provide design-build expertise based on your objectives. In the end, a barndominium is a wise investment for frugal families who are seeking greener pastures and quieter surroundings!
The Bible says this about creating the right home environment for your family:
"By wisdom a house is built, and by understanding it is established; by knowledge the rooms are filled with all precious and pleasant riches."
As a father and role model, no matter where you choose to call home its occupants will be blessed in so many ways when you first place your faith and trust in the Lord, and then allow Him to guide you while making important decisions no matter what challenges life throws at you.
If you are a proud father who would like to learn more about how to make better decisions for your family, sign up for our newsletter today!