20 Perfect Father's Day Gifts for 2020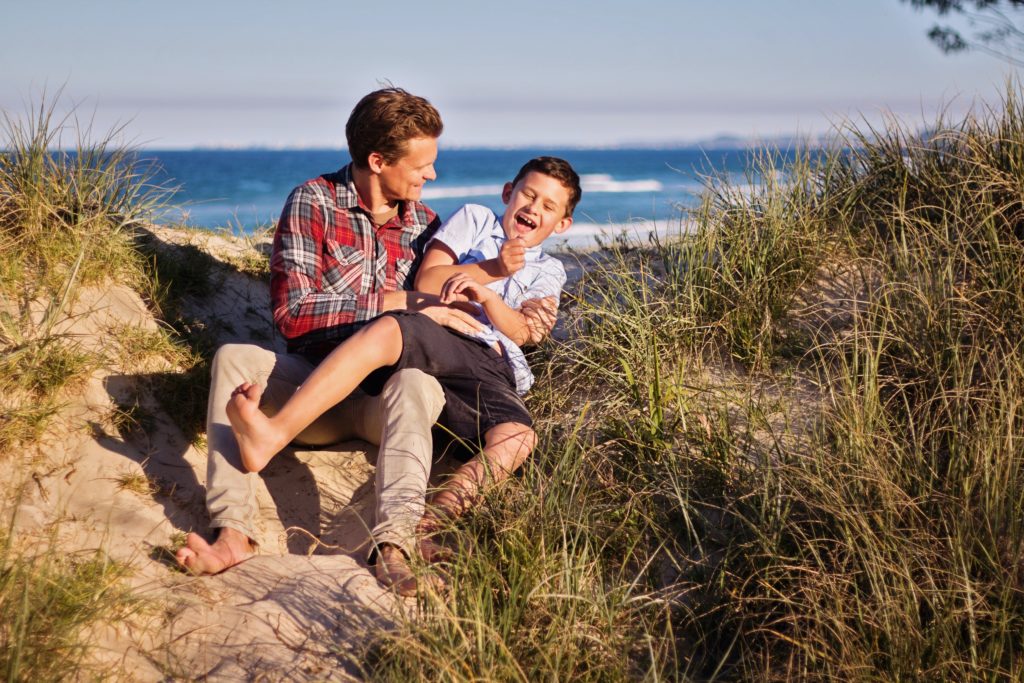 Tech Savvy. Active. Put-together. Rough. Active. Outdoorsy. Creative. Culinary Master.
Dads are all different. They all have things that make them unique. Yet, in their uniqueness, they all deserve one thing – to be honored.
Since Richard Nixon declared Father's Day a Federal Holiday in 1972, families everywhere have been presented with a challenge – celebrating the leaders of their homes.
Whether you are here to find the best gift ideas to celebrate your own dad, or your wife has tasked you with developing a wish-list for your own gift this year… Our team has done the leg work for you. Check out these 20 Perfect Father's Day Gifts for 2020.
Note: As an Amazon Associate DAD.co earns from qualifying purchases. This supports our mission, thank you!
Dad Profile: Security Conscious, Outdoorsy, Military/Law Enforcement
These RFID wallets are handmade by the highest quality material in the United States. Trayvax wallets come in different styles to fit the unique needs of the dad in your life. They even come with a 65-year heirloom warranty.
Dad Profile: Active, Outdoorsy, Tech Savvy, Military/Law Enforcement
Garmin does it again. The Garmin Instinct was developed to weather even the toughest environments. This smartwatch can be programmed to guide you through hikes and workouts, all while monitoring heart rate and location.
Dad Profile: Rugged, Dapper Dad
Small gifts can carry a big punch. If you are looking for a unique Father's Day gift, then look no further. These toothpicks are infused with Bourbon or Whiskey. Definitely a step up from the cinnamon flavored toothpicks we all remember as kids.
Dad Profile: Coffee Drinker, Outdoorsy
The award for the most used mug in our home goes to? The Yeti Rambler. Touted as "the toughest, most over-engineered camp mug out there," it doesn't get any better than this stainless steel, double-wall vacuum-insulated cup. Cold drinks stay cold. Coffee stays hot. A caffeinated dad is a happy dad.
Dad Profile: Music Lover, Tech Savvy, Outdoorsy
Every dad needs a wireless, Bluetooth speaker. Tech Savvy men can play their favorite tunes on full blast, while outdoorsy dads can take this with them to the campsite or beach. This waterproof speaker, with 12 hours of playtime, is sure to be a favorite in your home.
Dad Profile: Music Lover, Tech Savvy
Wireless. Chargeable base. Clear sound. Give your dad the gift of hands-free music enjoyment this year. You could also save some cash with these excellent alternative bluetooth earbuds.
Dad Profile: The Gamer, Tech Savvy
Help the dad in your life by gifting him a pair of Blue Light Blocking Glasses. These glasses were developed to take the strain off your eyes when viewing a computer, television, or phone screen. This is a gift that most don't realize they need until they have it. Blue Light Blocking Glasses are a life saver.
Dad Profile: Coffee Lover, Fit Dad
This medium roast blend was developed with athletes in mind. It has a very smooth taste. It's not easy to find a pre-workout that isn't filled with chemicals and junk, but Black Rifle Coffee has developed one!
Dad Profile: The Cook, The Grill Master
This is known as the ultimate spice set. FreshJax has developed a gourmet spice kit that is completely organic and Non-GMO. Most Grill Masters already have the tools they need to get the job done. Why not arm them with a fun, new seasoning kit?
Dad Profile: Military, Law Enforcement, Outdoorsy, Hat Lover
If you are looking for a way to support a small, veteran own business this Father's Day, check out 13 Stripes. This company is grounded on old fashioned, American values and good ole' American pride. They make quality hats, each featuring a leather American Flag patch.
Dad Profile: Outdoorsy, Military, Law Enforcement
Dads like knives. Honestly, you can never have enough of them. This Benchmade Knife is made of high quality, stainless steel. It is rough resistant and lightweight. It's the perfect knife for tough jobs, but can also be the perfect everyday carry.
Dad Profile: Outdoorsy, Surfer Dad
These awesome shorts come in two different lengths to accommodate different preferences. These shorts were developed to carry you from an afternoon hike to a swim under the waterfall.
Dad Profile: Dapper Dad
This shoe care kit puts those cheap tiny kits to shame. Keep dad looking his best with this first-class set. Enclosed within the wooden box is everything your dad needs to keep his leather looking new.
Dad Profile: All Dads, Law Enforcement, Military
Make Father's Day great this year. This Gentleman Jon Shave Kit contains everything you need to get the best shave possible. No more cheap, disposable razors.
Dad Profile: Outdoorsy, Military, Law Enforcement, Surfer Dad, The Fisherman
Every man needs a solid pair of quality sunglasses. Glass lenses are way better than plastic. These Costa Del Mar Reefton Sunglasses are the perfect pair of polarized glasses to take your dad's gift to the next level.
Dad Profile: The Fit Dad, World Traveler
This workout system by TRX is the perfect, compact fitness gym. The TRX can be used on most door frames or set up outside using a steady post. Give your dad the gift of taking the gym with him wherever he goes.
Dad Profile: The Golfer
Spikeless. Foam Insole. Waterproof uppers. Eighteen holes can make for a long day. These PUMA Golf Shoes will give dad the comfort he deserves on the course.
Dad Profile: All Dads
Can you imagine the look on your dad's face when he opens his Father's Day gift to see a Glock 19? This 9mm handgun is the perfect compact weapon. Whether for security or sport, you can't go wrong with a Glock.
Dad Profile: All Dads
Maybe dad doesn't need a new handgun this year, but consider making his everyday carry a little more comfortable. This leather holster and mag pouch fits most 1911 style handguns. Relentless Tactical even gives you a lifetime warranty on their holsters.
Dad Profile: All Dads
Every man knows how quickly time flies by. Help hold on to memories this year with a photo memory book. Chatbooks quickly take the most popular pictures on your Instagram feed and turns them into memory books.
This list is full of great Father's Day Gift Ideas for 2020. At Dad.co, we hope you find the perfect gift for your dad (or yourself). We want to hear what other great gift ideas that you have. Please let us know in the comment section below.